Also: lately I'm finding I just hate the internet. 😞
📺 Been on a total kdrama binge-fest over the last few months! Most recent: Rain and Shine / Just Between Lovers (Netflix gives weird alternate titles sometimes.) 10/10.
Last of the Cycling Postmen – so good! ❤️
New newsletter went out. It was April's, so naturally was sent on the first of May. The Beauty of Ten Minutes
Not sure if I am getting any better at this format but I think I'm less nervous about doing it. :)
I've had two 4:30am starts in order to catch some of Cat Rambo's writing classes…the last was two days ago and I'm still tired!
Latest newsletter: Good things, and lessons from the slush pile.
Nice things to do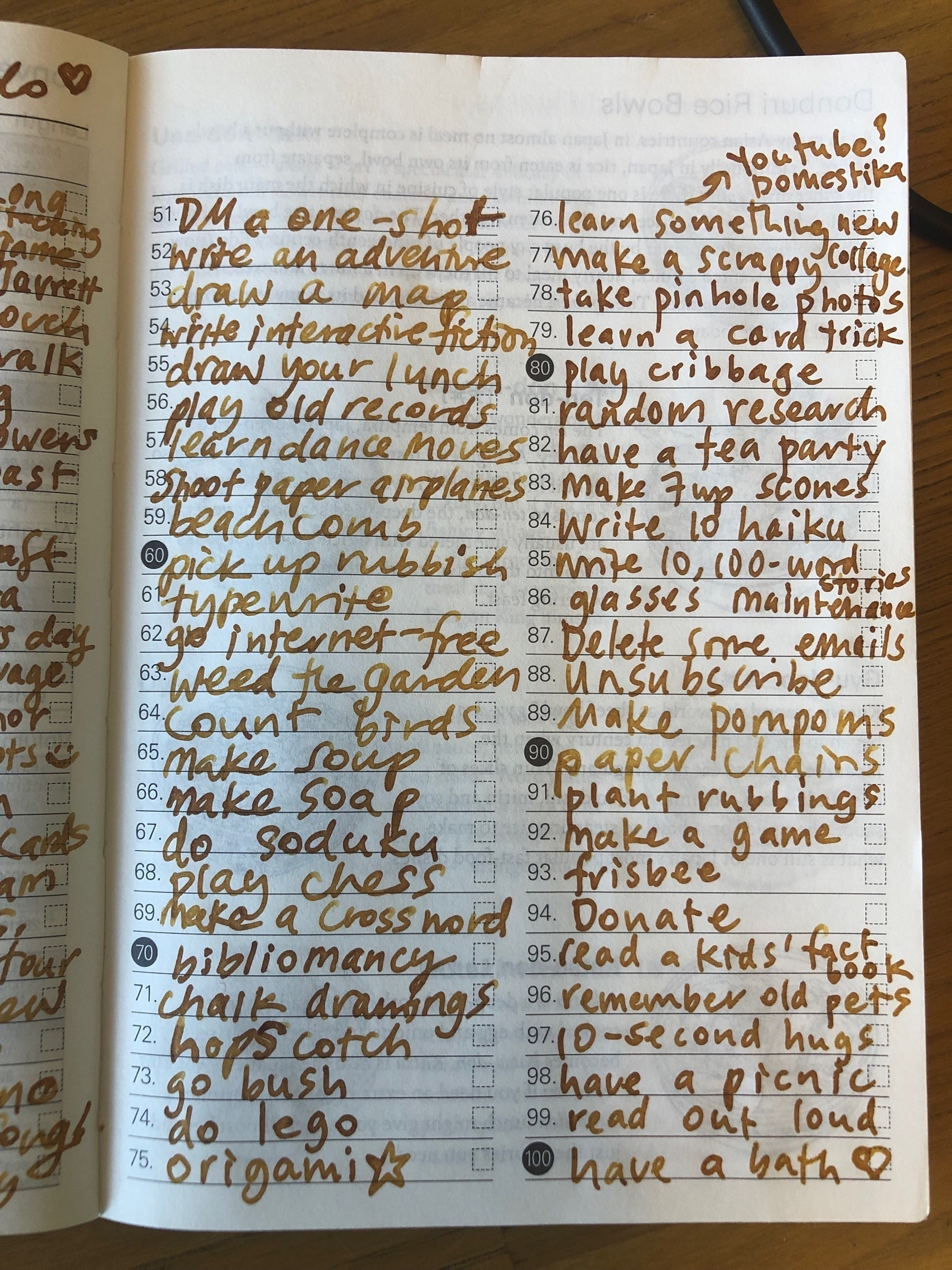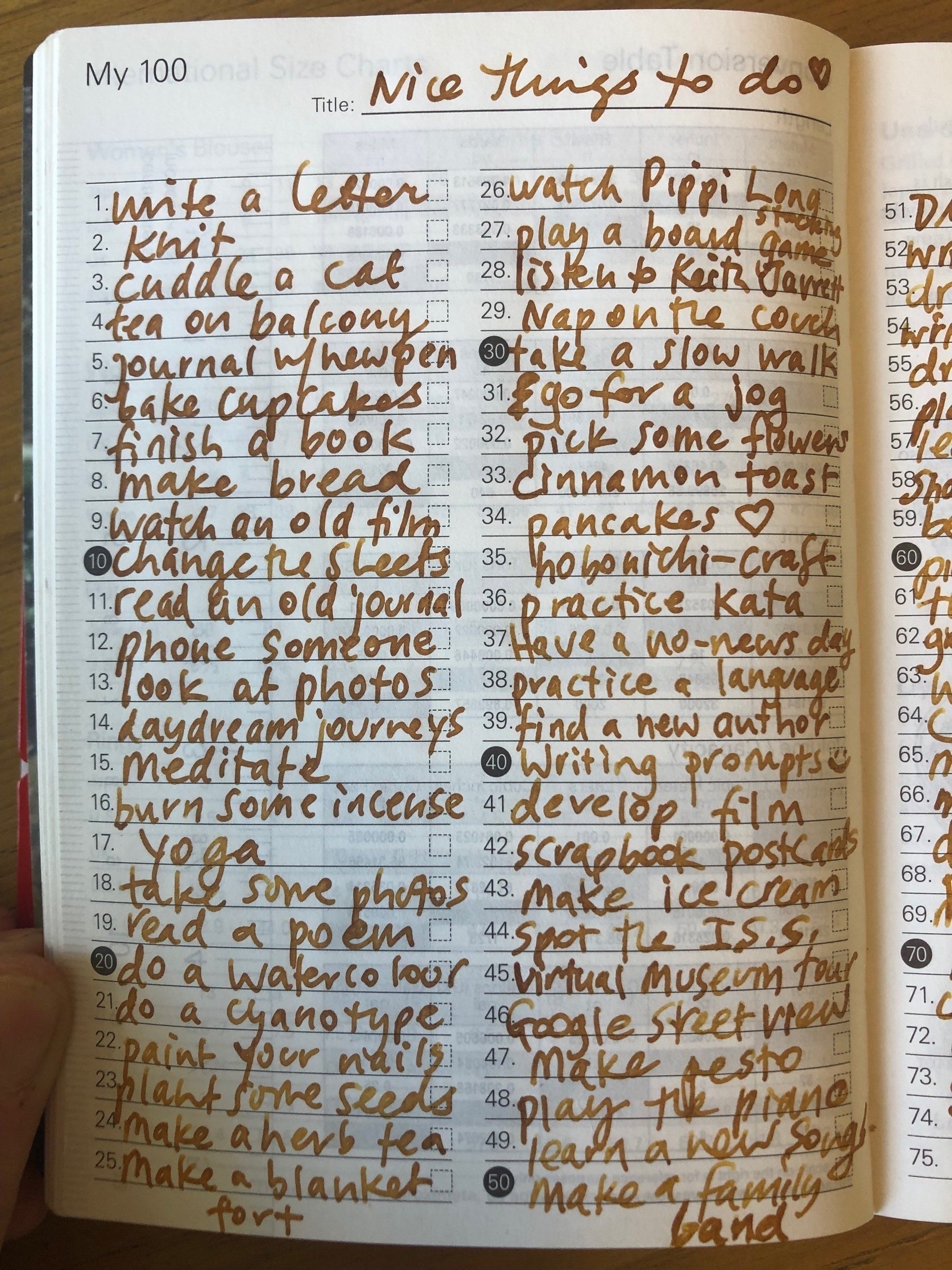 Found this wacky guy on the side of the house today!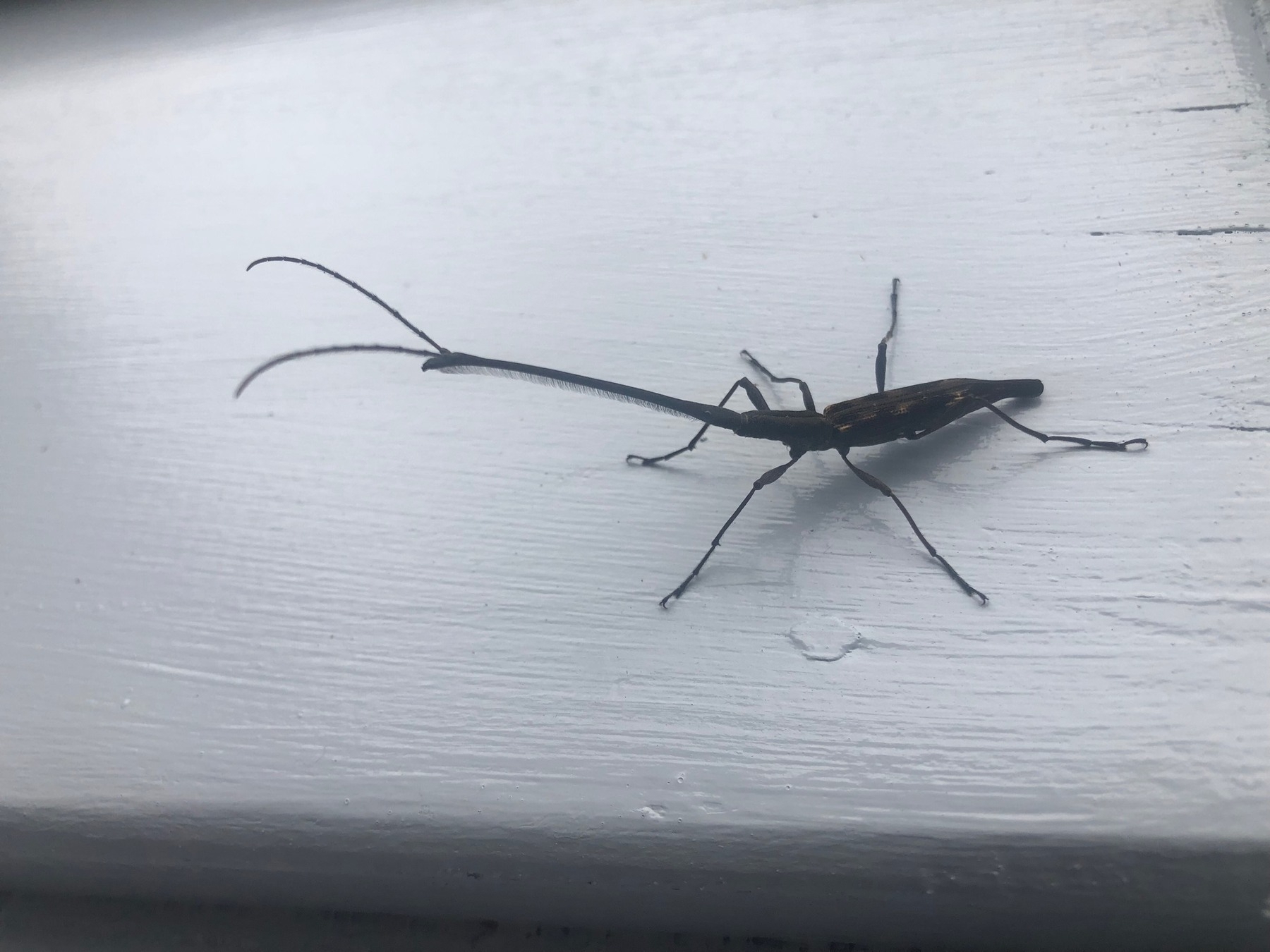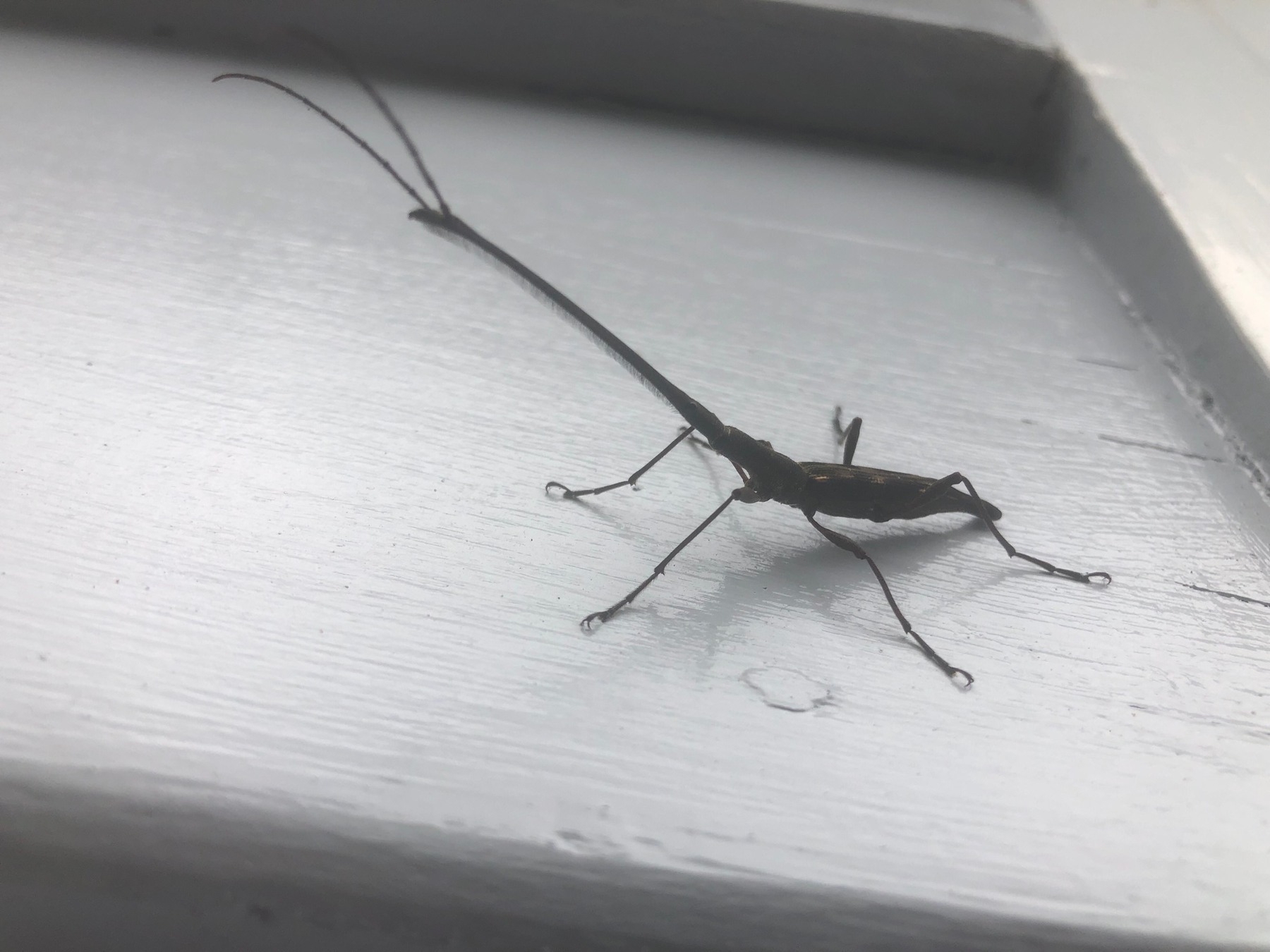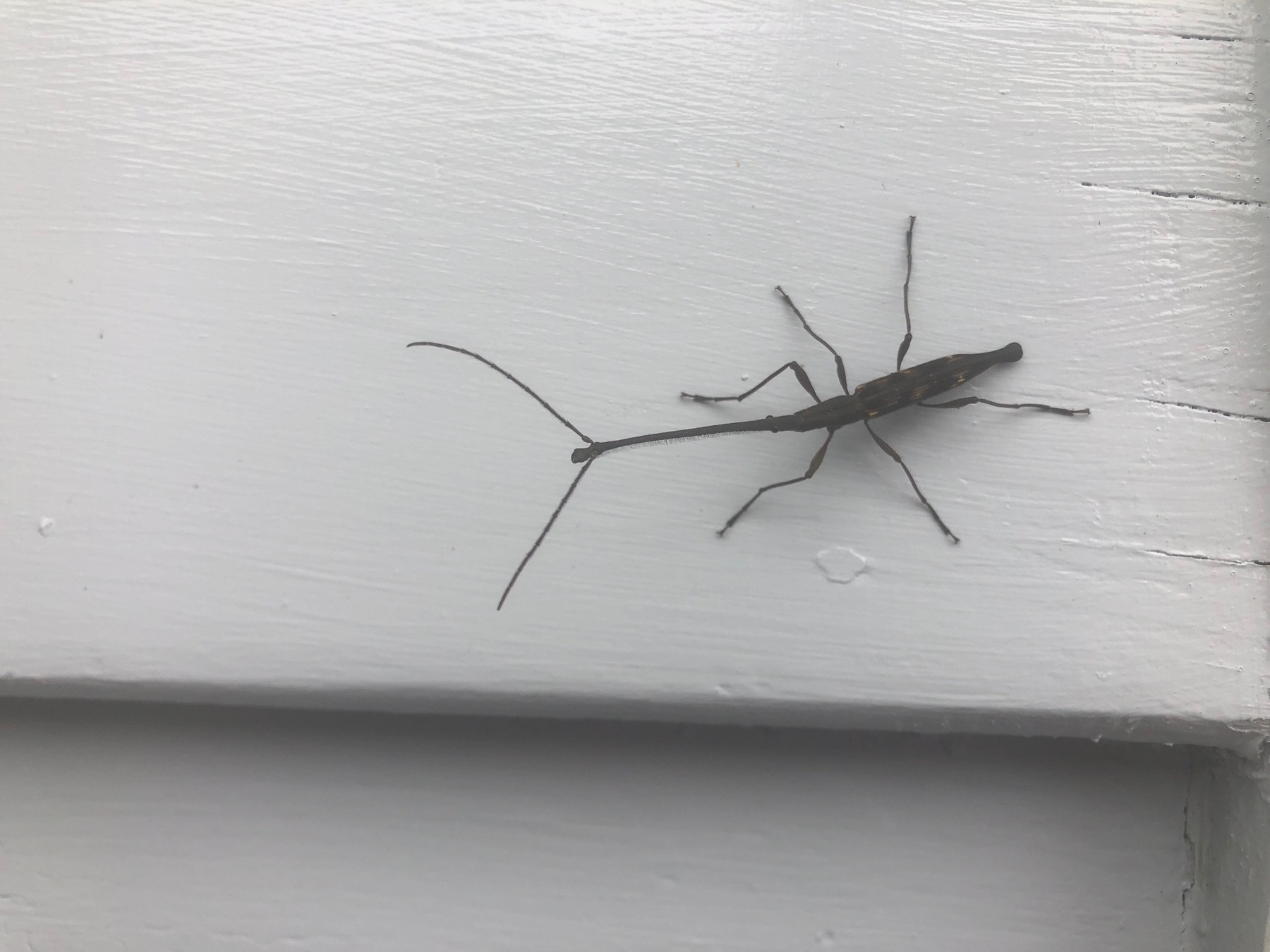 Dad recently sent me this article about the Sellwood Hospital in Portland. My grandpa (who I never met) is the "Dr. Nickelsen" of the story. It's interesting to read about the history of the place, where Dad basically lived and grew up. He said he used to eat all his meals in the hospital cafeteria, and the cheetah (called Chui, not Chewie; Chui is Swahili for 'leopard') had a pen round the back.…
First day of school for the new year. Lots of talk about what schooling will look like with omicron here on our shores. Some people opting for home schooling instead of facing the uncertainty.
Leila's keen to go, knows she needs to be careful with her mask, and she's had one jab. I think she needs it, in the same way I need to regroup myself after six weeks of family time.
Garden first: a good watering, and then some lettuce, kale, Brussels sprouts and dill planting. The garden is haphazard but I like it that way. Things twist and turn around each other and somehow seem in harmony? Some interesting things in there this year: the peppercorns are fruiting for the first time, the blueberry is cooperating. And my favourite: a geranium with star-shaped leaves and flowers that look like wings.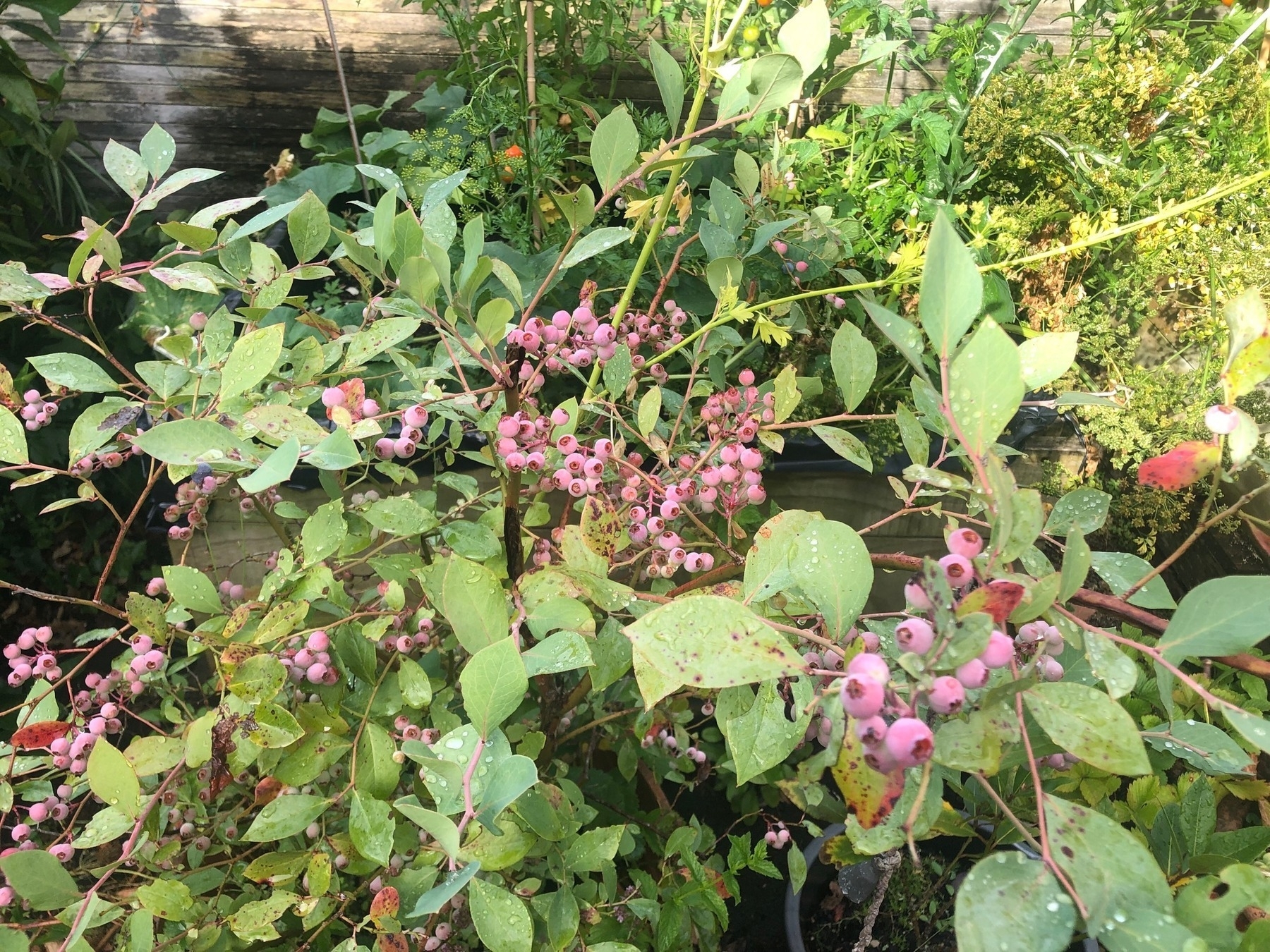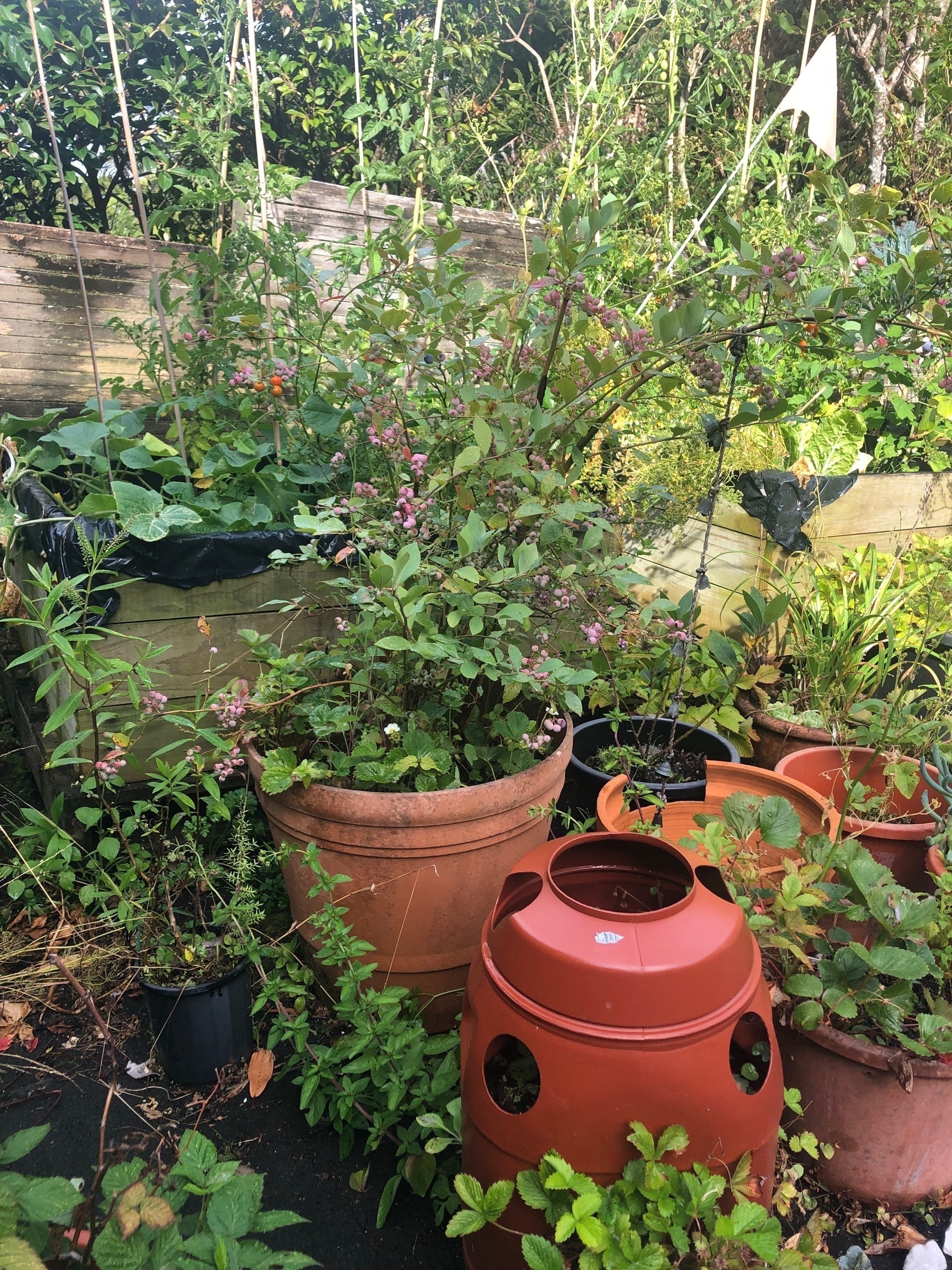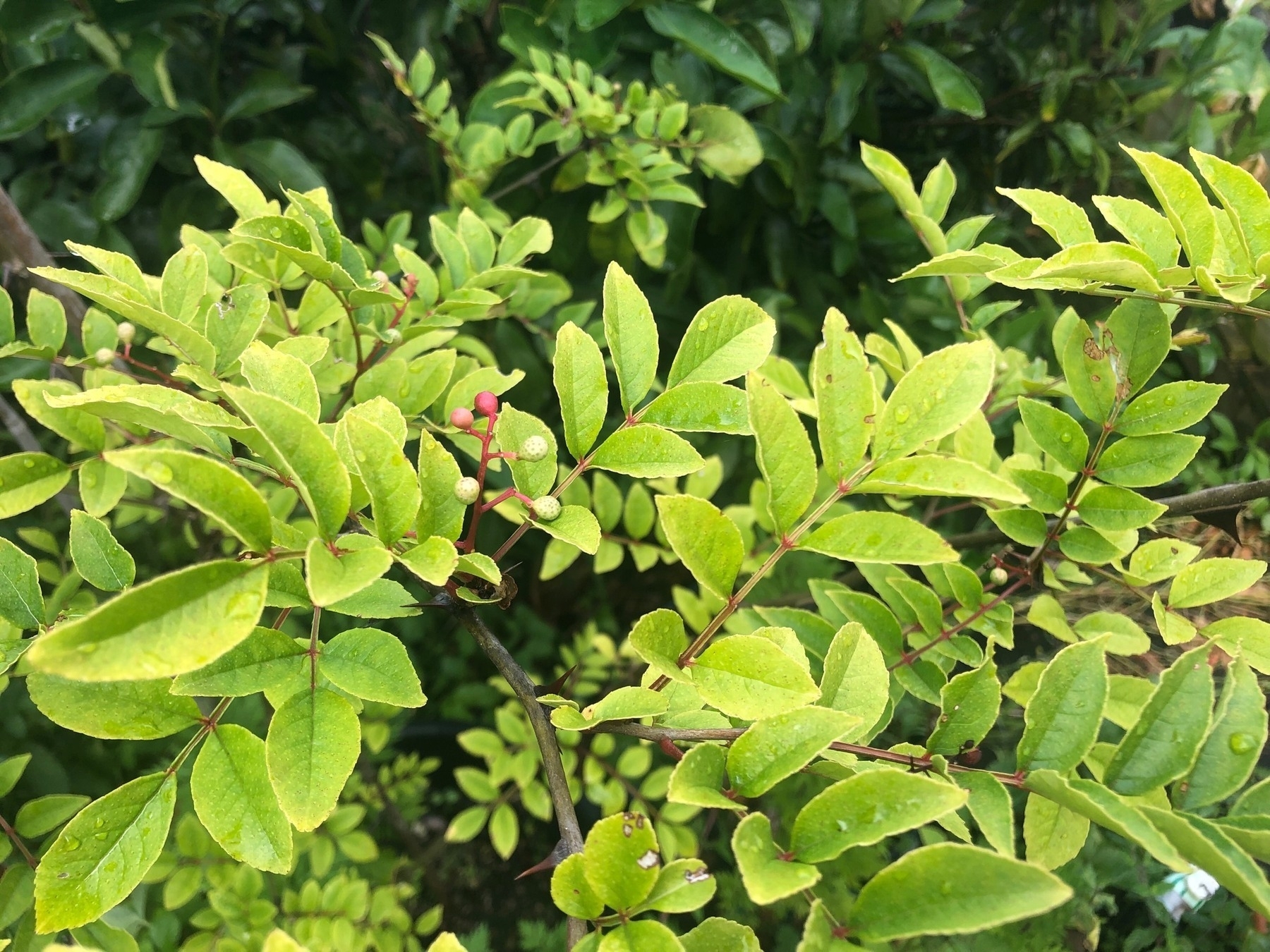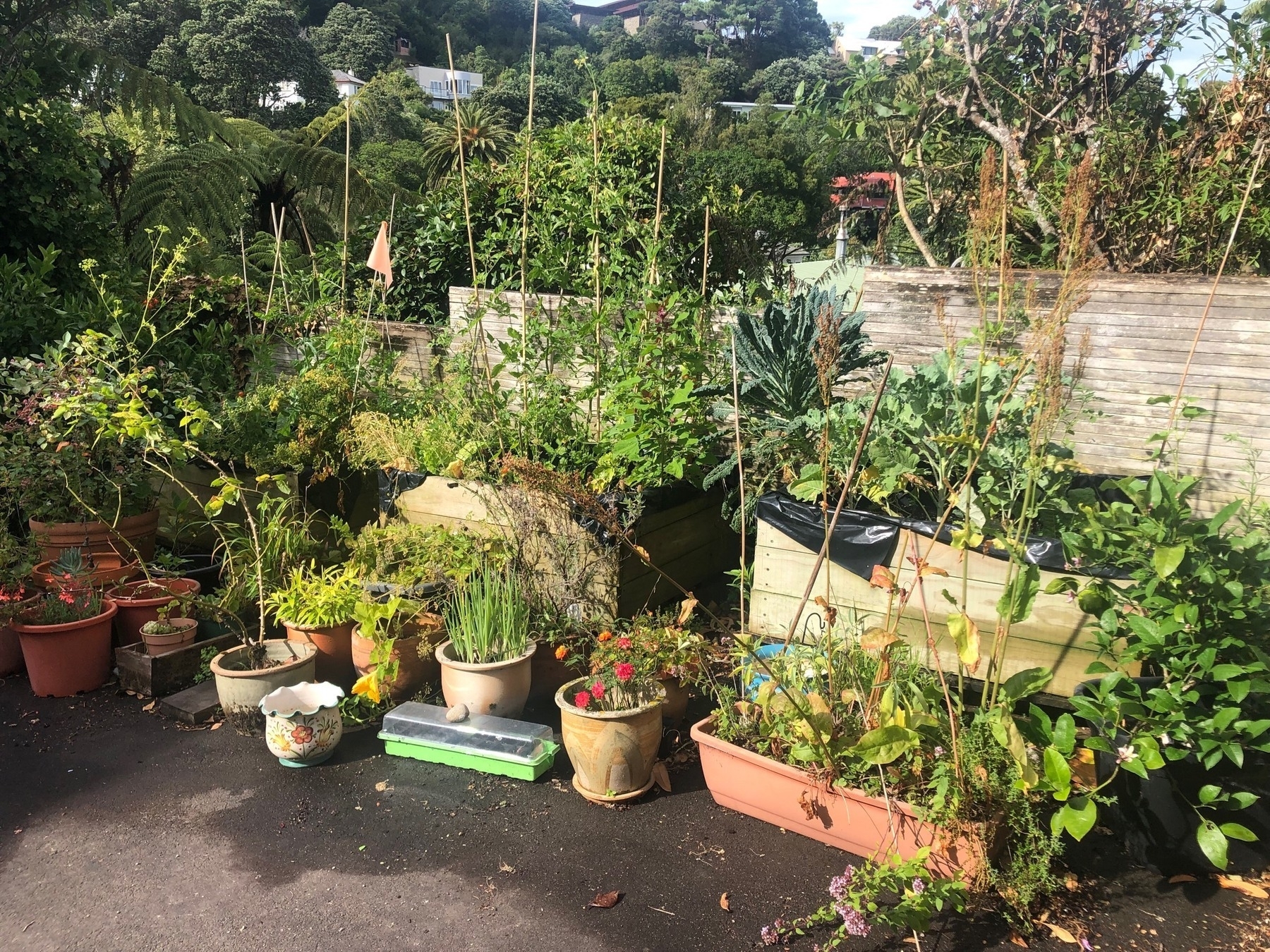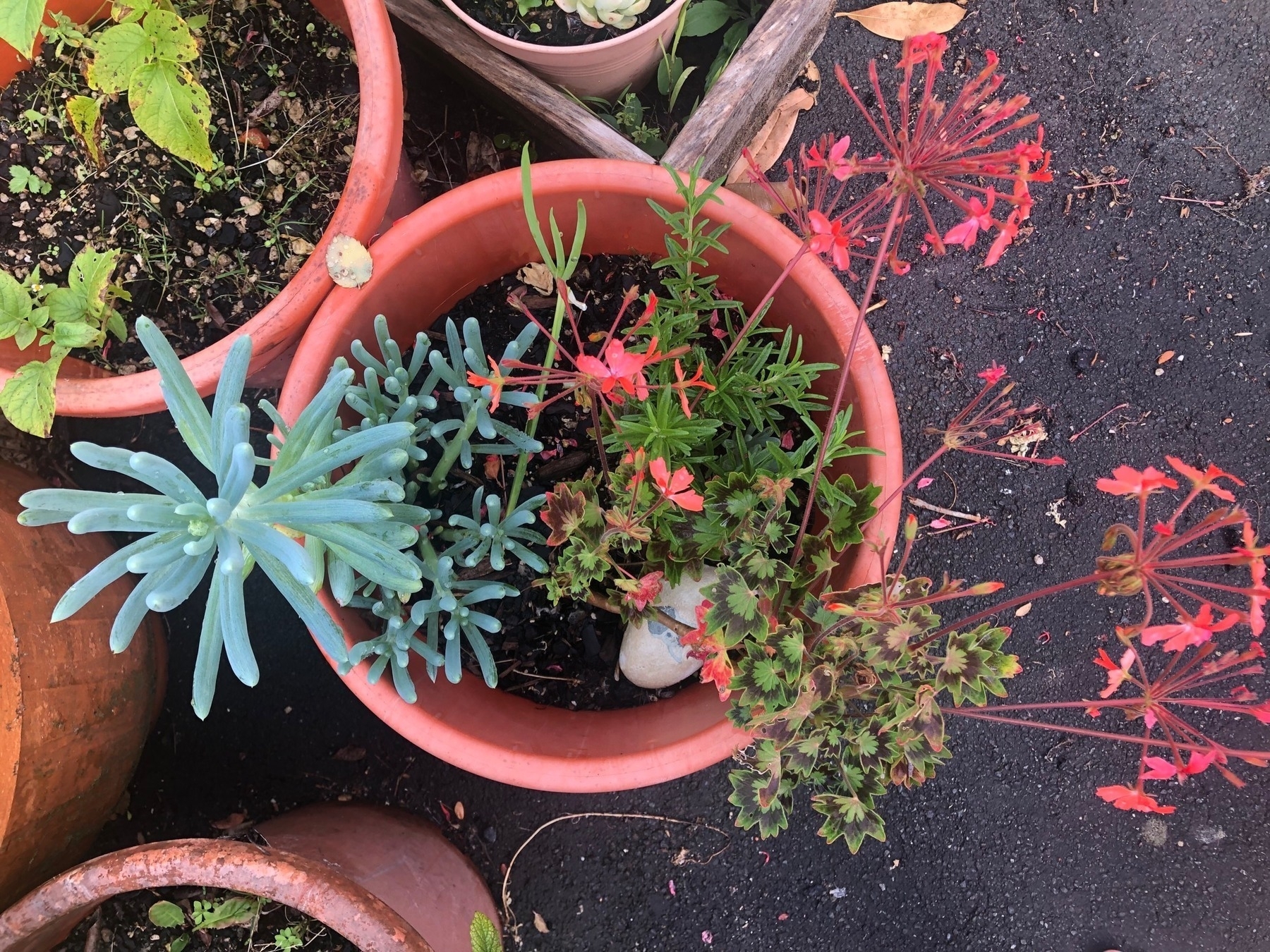 I love leaving tiny notebooks everywhere. Love leafing back through them. Blog post ideas, to-dos, scribbles from my daughter, lists, quotes… they're comforting to me.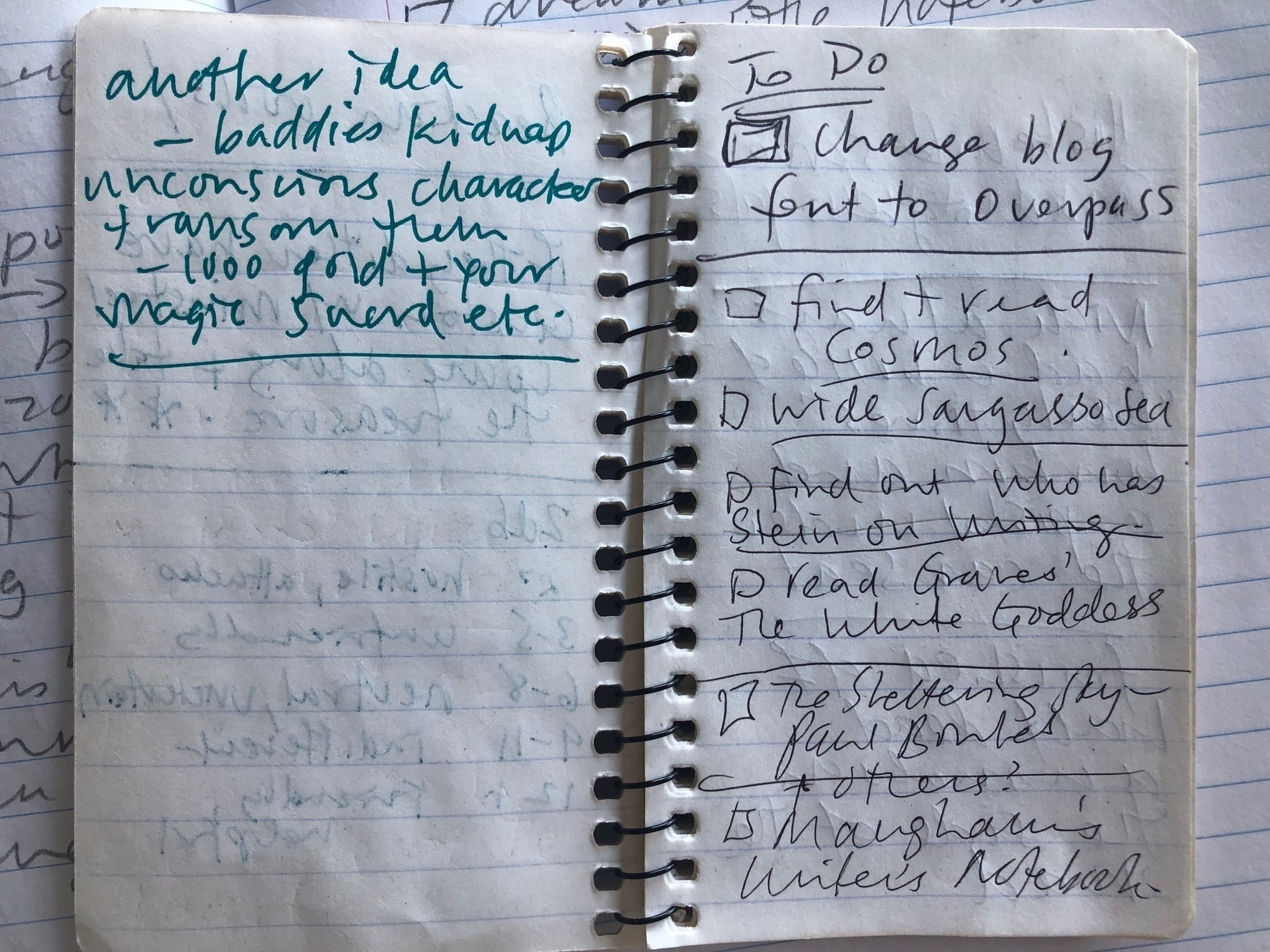 Spent an hour this afternoon sorting through the Moostie's old art. I looved the unicorn hoof phase!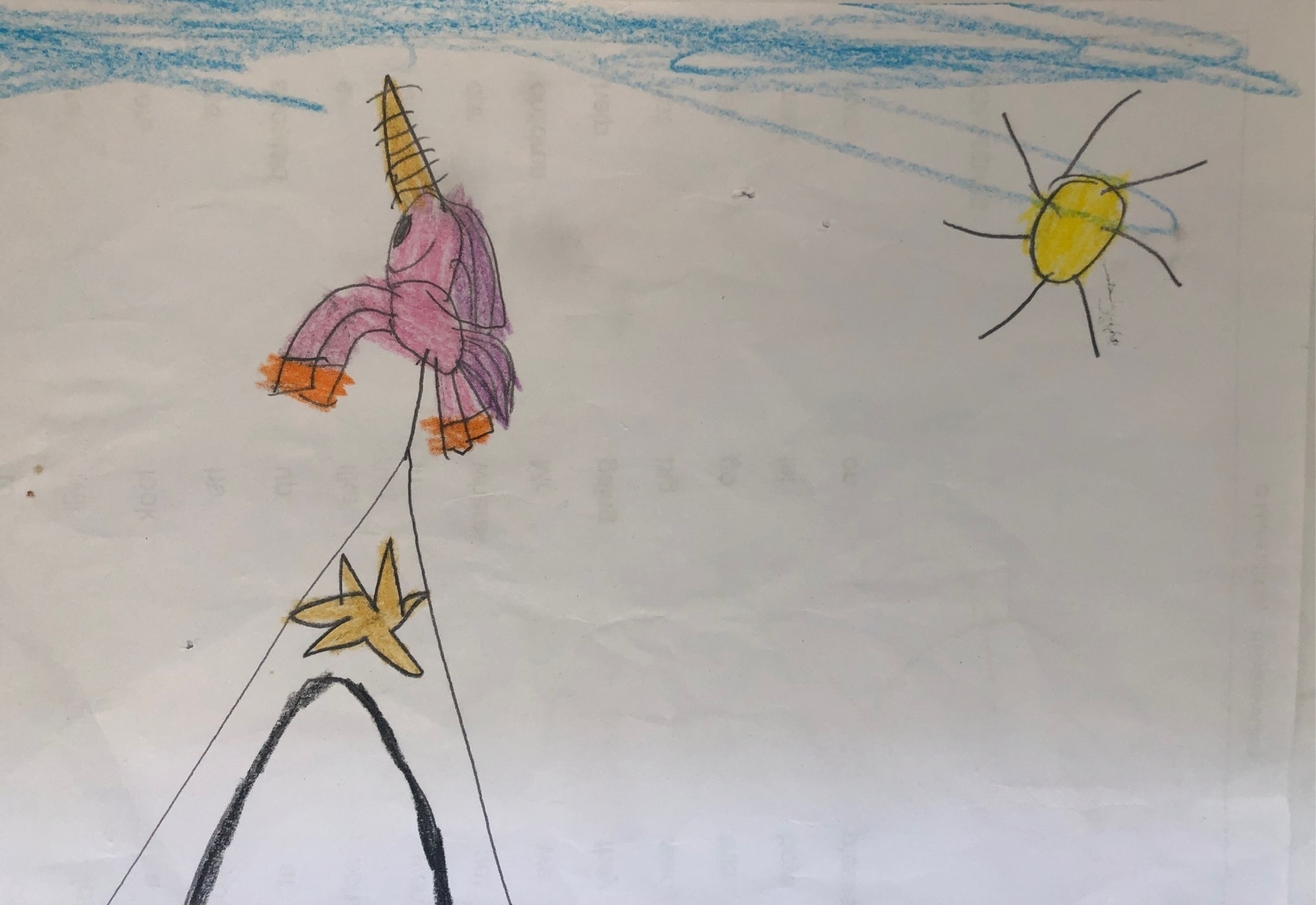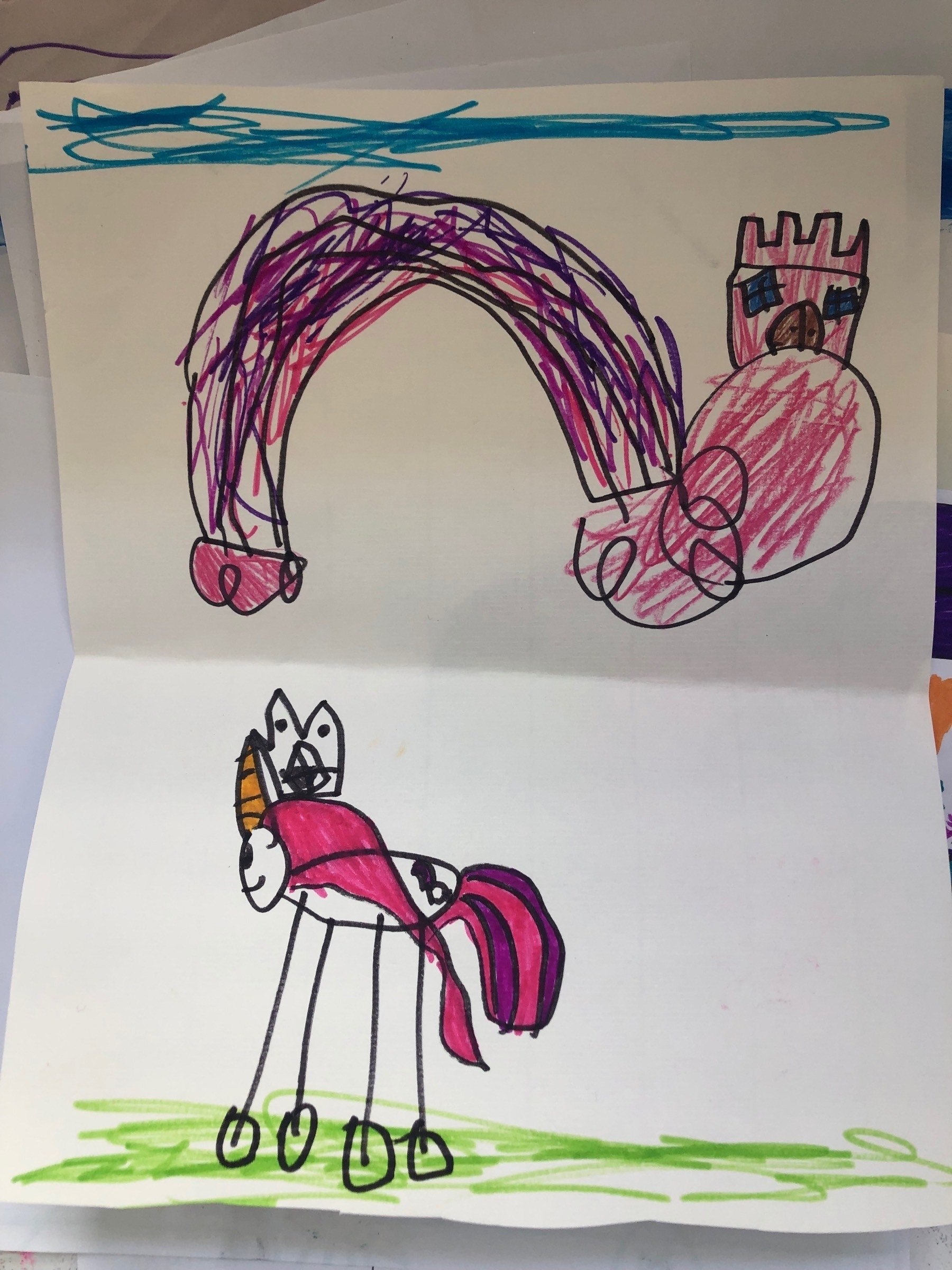 A day of obsessions around the house today: Moo can't get enough She-Ra and I really, really, need to put down Slay The Spire and go do something productive!
Really enjoying the Domestika course "Blog Writing: Find Your Personal Style" 😍
I thought this piece, considering our leaders' mental health, was very good. The public—and the news that stokes the "outcries" when we go into lockdown by always focusing on the negative—could use the reminder, I reckon. During Covid, spare a thought for our leaders' mental health - Stuff.co.nz
Liked: What's in a name? - Forest and Bird
Lockdown day 5: lots of cooking and jobs around the house! Currently making: Venison pie - Jamie Oliver recipes
Despite the awful news about Delta and lockdown, it was great to hear that vaccinations are resuming, and open to over 40s now. All booked! By the 21st of October I'll be double-vaccinated. Whew!
Am like a child with a new toy today! It's been a long time since I've had a new piece of apple hardware.
So. Much. Fun!
I've just been accepted as a (volunteer) assistant editor for utopia magazine! I'm so excited :D
Hehe, trying that post again…pickle beer!
Hey! Are there any Whitehack rpg fans in the house? I've had the 2e for a long time but am finally getting around to rolling up some characters. I'm a bit blocked with picking an interesting vocation though, and figuring out how all the character "bits" work together…
Lots of people I've spoken to this morning are feeling pretty nervous about the news that an Australian visitor—who now has Covid—was walking around so many tourist spots over the weekend…
Found this photo of my cat, Pippi, in a random Dropbox folder. Makes me laugh!
For @jean 😅
Photo I developed at a darkroom workshop last weekend! This guy was working in a volunteer bike repair workshop down on the Wellington waterfront. He was playing trumpet in between jobs and he didn't mind me taking his photo…
Awesome Chills gig on Friday night. One of my favourite NZ bands. Small extra highlight was dancing beside the Minister of Finance who I barely recognised wearing a black band tshirt from the merch stand and singing along to all the songs! 😊
Off to see The Chills tonight…some tunes to get in the mood!
Thank you thank you! @jean 💛🧡
Sometimes I really hate autocorrect; mine just turned "teppanyaki" into "two pantaloons…"
Finished reading: The Grapes of Wrath by John Steinbeck 📚
Had a cool trip over to the Makara wind farm today, where my husband was the first person back in a cross country running race. My wee girl and I had fun wandering around and looking at all the turbines and beautiful scenery! Then a beer after to celebrate 🎉
Fell down an Obsidian hole. I may be some time. 😩
Morning walk! The days are definitely getting shorter, the mornings darker. But we've had some beautiful light and calm days too…
We found this BFG in the wisteria on our balcony this morning!
Hey Blot aficionados, I've got a question about webmentions… (I'm hoping someone might have already gone through this, and I won't have to pester poor David at Blot.) I've noticed on my Blot blog, which I thought I had set up incorrectly to include webmentions (and gave up on), acutally is displaying comments for discombobulated.blot.im, but not when I view the blog via the domain (discombobulated.co.nz).
Case in point: this conversation vs this one.
Any ideas on where I might have gone wrong? From what I can tell I set up the webmention "stuff" (LOL) using the domain URL… Ideally I'd like to have the comments showing up at both URLs… is that possible?
Really liked this: Ending over mending: planned obsolescence is killing the planet. I try to use things as long as possible, but this is a really good reminder to think twice about buying something that actually cannot be repaired; is made to not be repaired.
I've officially wiped windows (and Manjaro) from my laptop and am Pop_OS-ing! Super fun! 💕🎉🤓🥰🥳
Nailed it! 🤓
Yesterday, writing in my friend Gina's boat shed!
Coffee break with my daughter!
Whew! That one got me out of my chair!
Made the should-know-better mistake of loading up the old iTunes library into Apple Music…now getting flashbacks from my twenties…all those wasted hours of deleting duplicate files from iTunes… 😱Worst part is I can't stop!
Currently reading: All about Emily by Connie Willis 📚
Have spent quite a few hours today trying to install Big Sur on to an external SSD in a last-ditch effort to make a late-2014 Mac mini usable. (From what I understand the drive is what makes it painfully slow.) I've successfully installed to the SSD but am not able to select it as a alternate startup option. I think I need to enable booting from external drives, which you apparently do from recovery mode…only my mini doesn't boot into recovery mode at all (even though I can see a partition that looks like it should be one). So now I think I need to make a bootable install USB to try and somehow get into recovery mode, to enable the external disk, to run os x from the external drive, so I won't go bananas trying to use an old computer. Whew.
This is the closest I've ever seen them!
Finished reading: Sounder by William H. Armstrong 📚
Hi everyone, looking for some 📚 recommendations! My dad is going in for an operation tomorrow and will be at least overnight in hospital. I'm a bit nervous about it all and so to distract myself (and him of course!) I want to get him something for his kindle if he does feel up to reading. I'm looking for something funny (but not stitch-pulling funny, hehe) and light but not complete fluff. Something Bill Bryson-y with shortish chapters and humour and interesting factoids. Probably non fiction?
What's everyone using for notes capture these days? I have so many tabs open on my phone and just want to unload them (but I really still want to watch/save the info somehow), but I don't want to fall down the Evernote-hole again…
Found this Kererū feather on the way home from dropping Moo at the bus stop. Looks quite plain, but has a definite sheen if you tilt it to catch the light!
Hurriedly trying to remember what Level 2 entails! (Community case in Auckland; they are in L 3, rest of the country at L 2…)
Sunset from a few nights ago. Today is socked-in sea fog, so no chance of a beautiful sunset tonight.
In the 24 hours my daughter had had The Sims on her computer she has: become a vampire, got married to some random she met on the street, become pregnant with twins, and now just turned her husband into a vampire…
The kiddo. Eight now, unbelievable!
The walk home after picking up my daughter from a friend's house Saturday night.
Also… keen to hit the ground running again…are the micro.blog achievements still a thing? I can't remember where they were located any more, could someone please remind me? :)
Hello everyone! Been away a while. 2020…well, it was a year, wasn't it? Finally feel as though I've woken up.
I feel like I need to read more poetry 📚 and also listen to more classical music 🎼these days. Would dearly love some recommendations, if anyone has some?
Found a Puriri moth on the side of the road on my morning walk today. Picked it up, thinking it was dead, but after ten or so paces it started moving in my hand. Wish I'd got a photo of me holding it (they're huge!), but here it is in the pohutukawa I popped it on.
Waiting for the school bus…in a few minutes this clam will be completely shattered! 😉
Someone's chicken has gone into overdrive. I can hear it bokking over the hills!
I'm trying to teach myself to draw dungeon maps. Here's a first attempt :)
Tonight's sky 🥰
Going to try and be more regular with blogging…again. Today's offering: Bus Stop Days.
Really enjoyed reading this post about Agnes Martin! I hadn't heard of her but she sounds like a wonderful soul.
Weird sea fog settling over the bay today!
Wow - all of the world's (I'm assuming larger) marine vessels: www.marinetraffic.com/en/ais/ho…
Been off all things social media for the last wee while (plus it's school holidays!), but here's a snapshot of what I've been up to lately… trying to set up a Traveller-themed version of "No GM's Sky" with Mythic GME (game master emulator) and UNE (universal NPC emulator)! New to all of these tools and systems so this is probably quite ambitious, but I have a character (a scientist type), a patron (rich tourist who wants to see all the sights), a ship (a fancy entertainment yacht) and a twelve person crew! Whew!
The most delightfully geeky haul arrived in the post today! 🎲🌈
That time my daughter was mistaken for Prince George, and me his Spanish nanny…
Playing: Freeway Warrior: Highway Holocaust by Joe Dever. (Many many of his gamebooks are (legally) free on this site, if you fancy a bit of Lone Wolf…)
Interview with Peter Fenwick: what really happens when you die?
Seeing as kiwis are conversationally in vogue right now, how's this for a good excuse to come over? Worldcon in NZ in 2020 We could tie in some geeky micro.blog meetup? 🤖 🥝 🖖
If anyone is thinking about getting Yotam Ottolenghi's Plenty, I honestly can't recommend it highly enough. Several recipes in there (looking at you, red spiced lentils) have become my go-to regulars. This week made his "chickpea, tomato and bread soup," and it is to die for!!
I'm not very up-to-date with this collection of Blot links but I did update it with info on Webmentions… if anyone would like me to add a link or post please just let me know!
Some disorganised thoughts on keeping a daily diary.
Also on my illustrious calendar: Geysercon. Fortuitously discovered this was on at the same time as we are heading up to Rotorua! Really rather excited :)
Really excited to be going to Webstock this year, thanks to my employer, Lil Regie, who is sending everyone (all five of us!) I've volunteered for background stuff for them for three or so years BC (before child) but have never been as an attendee! So excited.
Got to take the day off yesterday to celebrate my in-laws' 60th wedding anniversary! It was awesome. 😊
I still have to use Facebook to see what's going on in my community as all the groups still use it. Usually it's a bit of a drag, though today it was nice to see Wellington District Police have a firm handle on their social media account….
New blog post: Tarot for writers
It's official: if I could go back in time I would visit September 3-5, 1982…
FINALLY getting around to making a will. So, so, tempted to request a burial at sea…
This piece on the guardian about climate anxiety is heartbreaking: www.theguardian.com/commentis…
My six year old just asked me how to spell the words "literally" and "teenager." Should I be worried?
No, just no. 24 year old man fails to understand Heathers…
Thanks, kid.
Excellent: Grues and Invisiclues: A Personal Remembrance of Infocom That damn Babel fish! Love Infocom so much.
Oil that's had calendula steeping in it all summer. I love the colour! Now to combine with beeswax (50g to make a 1:4 ratio with nearly-200g calendula oil) to make a healing balm for the family.
Morning coffee view. Listening to Weezer's take on Toto's "Africa," which has become my 6yo daughter's new favourite song. open.spotify.com/track/3ZP…
Someone on my local community notice-board recommended this as another way to pay one's respects to those who were killed in the Chch shooting ten days ago. I'm going to do it tomorrow. A Loving-Kindness Meditation to Boost Compassion - Mindful
"Broken-hearted but not broken." I listened to this on the radio today while sitting in the sun on the balcony, listening to the cicadas and watching a one-year-old cat roll around by my feet. I feel great hope that we can make some solid change in NZ, and genuinely make our country a better place for everyone.
A quite pleasant Friday afternoon!
It will be interesting to see if these big companies can get away with trying to blow off the outrage of our little country. But there are some very angry people here in NZ right now. Mark Zuckerberg, four days on, your silence on Christchurch is deafening - Toby Manhire - Opinion - The Guardian
Students perform haka to pay tribute to classmates killed in Christchurch - video - World news - The Guardian
It was too much to hope that this tragedy wouldn't be politicised… '"Your grandparents came here … and they returned in caskets," he said. "Have no doubt we will send you back like your grandfathers."'
Another good'un. Opinion - Kiwis Experience an Attack That 'Feels Imported' - The New York Times
This is very good: New Zealand felt removed from the global voices of hatred. No longer - Elle Hunt - Opinion - The Guardian
Sorry to swear, friends, but holy fuck, apparently 30 people have just been wounded / killed in a mosque shooting in Christchurch just today… never in a million years did I think something like this would happen in nz.
Man who burned his passport and went to fight with IS feels like the government has "stabbed me in the back" because it told him to find his own way home…
This is really embarrassing, especially coming from mayors of coastal towns that are undoubtedly going to feel the effects of climate change in coming years. e.g. 'Tauranga Mayor Greg Brownless said he believed that human industry had an impact on climate, but that it was overstated. "Some of it has been exaggerated - I'm not sure about sea level rises and all that. I don't think people need to get too alarmed." ' the rest here.
The Jesus and Mary Chain at the Wellington Opera House! 👌☺️😍🎸 and 🎧
One for @macgenie's research…
Really liking the new (?) Weezer Teal album!! Their Billie Jean is 👌… and then of course there's this…
Probably preaching to the converted here at micro.blog, but this was a good (if terrifying) read: Kids can't use computers… and this is why it should worry you — Coding 2 Learn
I'm thinking of putting a kid-friendly Linux distro on my old white MacBook…Qimo, Sugar, and Ubermix seem to come up a lot… has anyone tried them? My daughter is six and pretty much besotted with the idea of having her own computer. Requirements are for something that can teach the basics of computer use— not keen on anything too "internetty" just yet though.
Squee!!! Also, the keyboardco.com branded nail files were a nice touch.
Says it all, really: Greta Thunberg: "Sweden is not a Role Model" – We Don't Have Time – Medium
Just finished reading the introduction to Francesca Lia Block's The Thorn Necklace with a shiver up my spine. Reading her reinforces the idea to me that writing, and reading, is a sort of magic. It's a writing book, so that's what she's referring to, but I love how her focus is on creating positivity and changing the world, rather than landing some publishing deal: I'll show you how to use your pain, or just daily stress, to feed your art; how to tune into the wisdom of that inner muse and mentor; ignore your ctiric until the time is right; create order from chaos; live simply but expressively; frutcify; perservere; trust; face your shadow; find magic; create art for those you love rather than as a commodity for a larger, faceless and judgemental audience; and maybe even change the world!…
An excellent lie-in this morning.
I never knew Germlish was a thing. But thanks to my German friend Conny, I've been re-educated. Enjoy those kiwi vowels ehhhyyyeuuu?
I'm reading my timeline through the web, uh, portal, but for the life of me I can't find where to 'favourite' a conversation so I can refer to it later? I can view my favourited posts via the above menu (and there's a handy 'unfavorite' link where I'm expecting it) but no 'favorite'?
e.g. this post of Cheri's… where to fave?
edit: found it! Turns out the link is not available on the conversation page… you need to view a user's list of posts, and the link shows up there…
edit: meant to raise this as a bug but I've been a bit busy lately. I wonder if I //cc @help, if I can belatedly create a mention…
If nothing else, today I am going to write 2,000 words. I am going to do this by sitting down at my desk with coffee, then opening up Scrivener, then simply getting stuck in. If I do this and only this, today will be a good day.
(thanks johnhenrymuller.com/today)
I found this very sad, and very beautiful: 'You will behave weirdly': what I learned from becoming an orphan at 25 - Life and style - The Guardian
My daughter got hold of my phone today when I wasn't looking…
Life on a (relatively) small island in the pacific means weather—good or bad—doesn't tend to stick around all that long. Yesterday's heatwave is now today's southerly with rain. Sigh.
Yesterday was one of the better play dates I've had with my daughter. Started with a trip to the park, and ended in our host's garage looking at subatomic particles in vapour via a homemade Peltier device :)) The Gamma rays were particularly cool. I just wish I'd videoed it!
This was the view from our writing group catch-up tonight! Sitting in a boathouse looking across the harbour towards Wellington. 👍
Fellow Flickr users! I've just received my auto-renewal notice and for the year… $49.99? I'm assuming that's USD as well, eep. Seriously prohibitive pricing…I know about the revamp but don't remember seeing anything about doubling the price of their service!
Not bad, sky. Not bad.
Moo in a giant tyre on Somes Island! Some old photos, finally developed. More here.
Jesus and Mary Chain are coming to Wellington. At the Opera house no less! It's a great venue, I really enjoyed Shapeshifter, Wilco and Gomez there. (Wilco, in particular, who were there one Easter, at the same time as a metal weekend at the stadium. They were confused as to why everyone in Wellington celebrated Easter by wearing black.)
90 bucks a ticket though, sigh.
Anyone else seen J&MC lately? I imagine they are amazing live, sigh.
Yesterday's sunset!
Summer Holidays with cousins. Grey's Bush, Gisborne.
I don't usually like linking to Twitter, but we saw the most amazing meteorite tonight! twitter.com